Distribution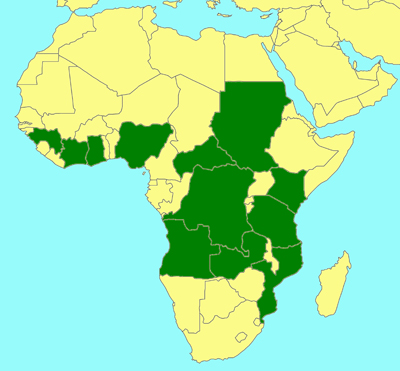 Angola, Central African Republic, Democratic Republic of Congo, Ghana, Guinea, Ivory Coast, Kenya, Mozambique, Nigeria, Sudan, Tanzania, Zambia.
References
Gauld, I.D. & Mitchell, P.A. 1978. The taxonomy, distribution and host preferences of African parasitic wasps of the subfamily Ophioninae (Hymenoptera, Ichneumonidae). Commonwealth Institute of Entomology, Slough, England, 287 pp.
Townes, H.K. 1971. The genera of Ichneumonidae, Part 4. Memoirs of the American Entomological Institute 17: 1-372.