Distribution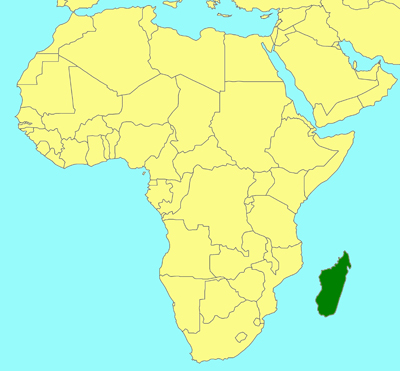 Madagascar.
Also Indo-Australian: China, India, Indonesia, Malaysia, Myanmar, Pakistan, Papa New Guinea, Singapore, Sri Lanka.
Reference
Seyrig, A. 1952. Les Ichneumonides de Madagascar. IV Ichneumonidae Cryptinae. Mémoires de l'Académie Malgache. Fascicule XIX. 213 pp.
Viereck, H.L. 1914. Type species of the genera of Ichneumon flies. United States National Museum Bulletin. No.83. 186pp.