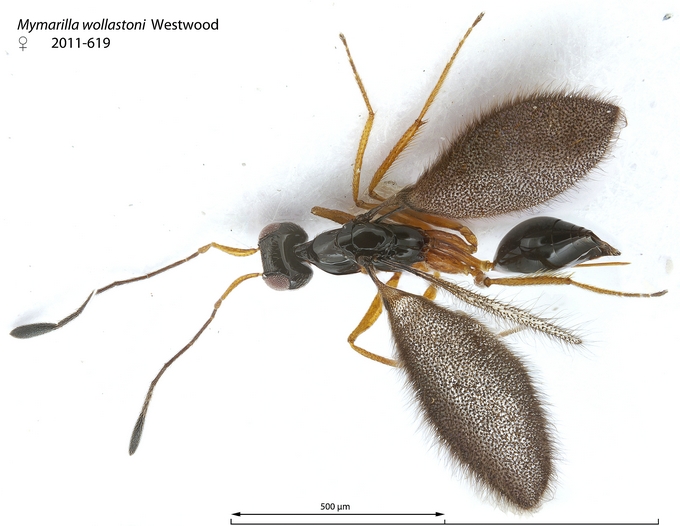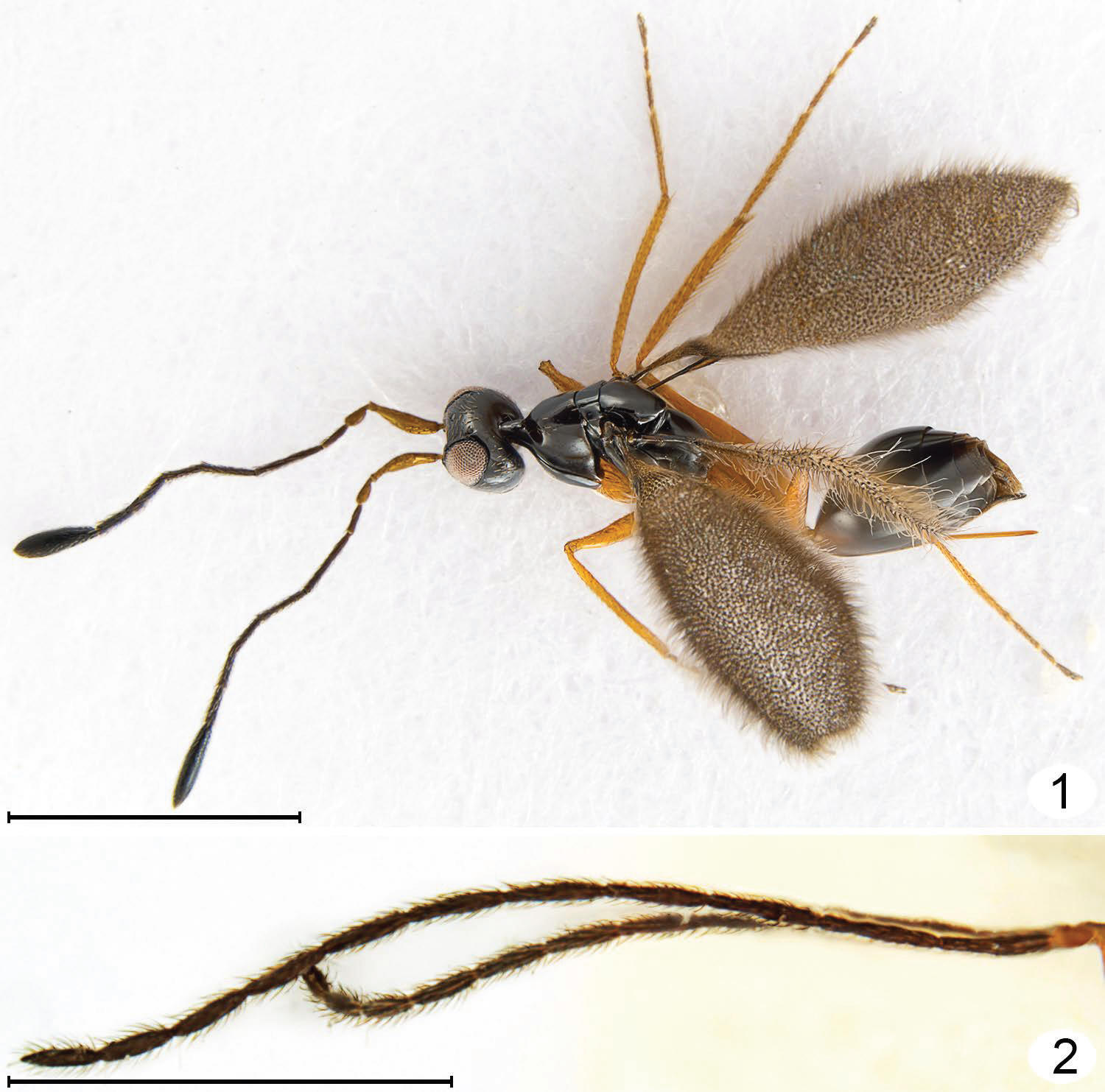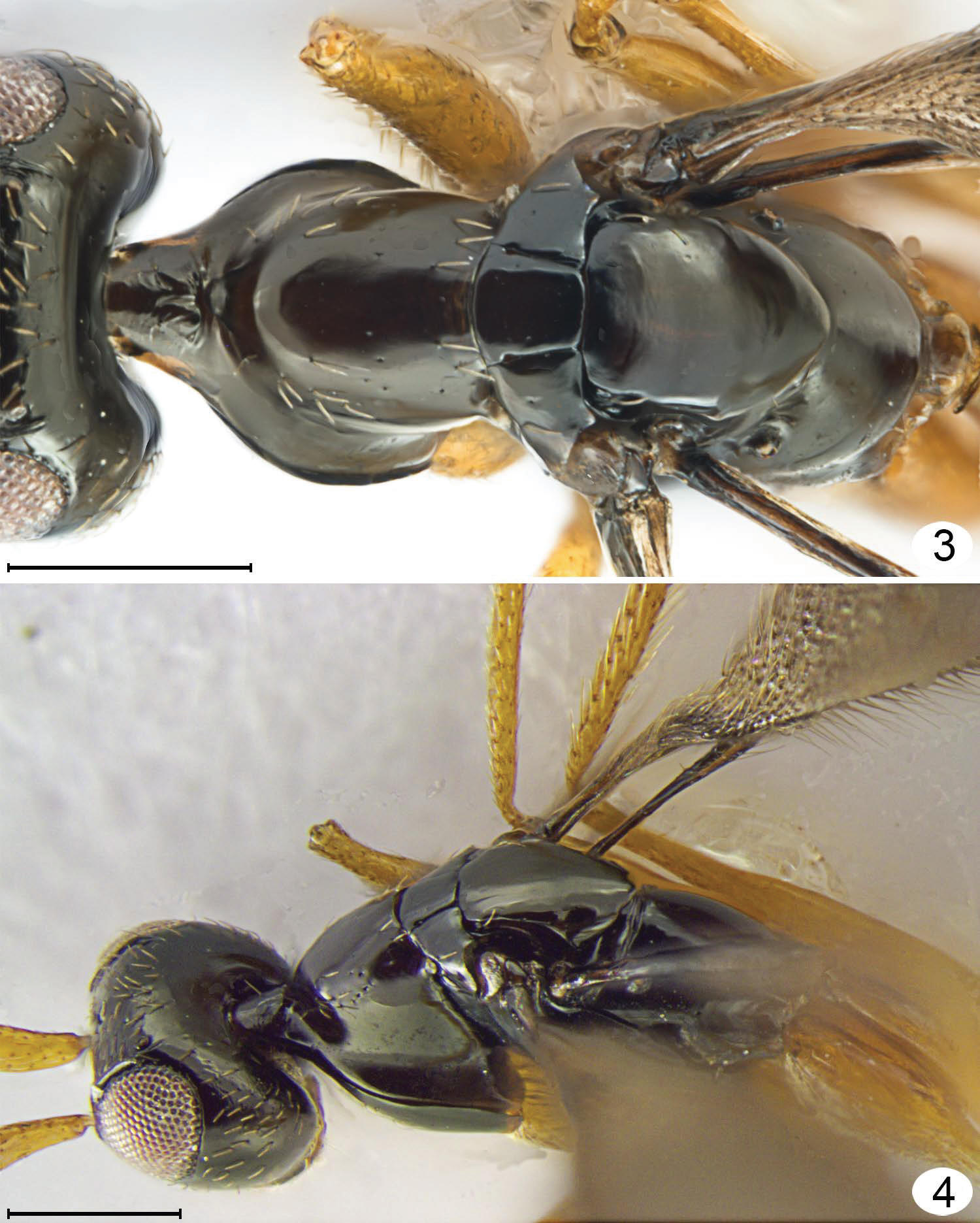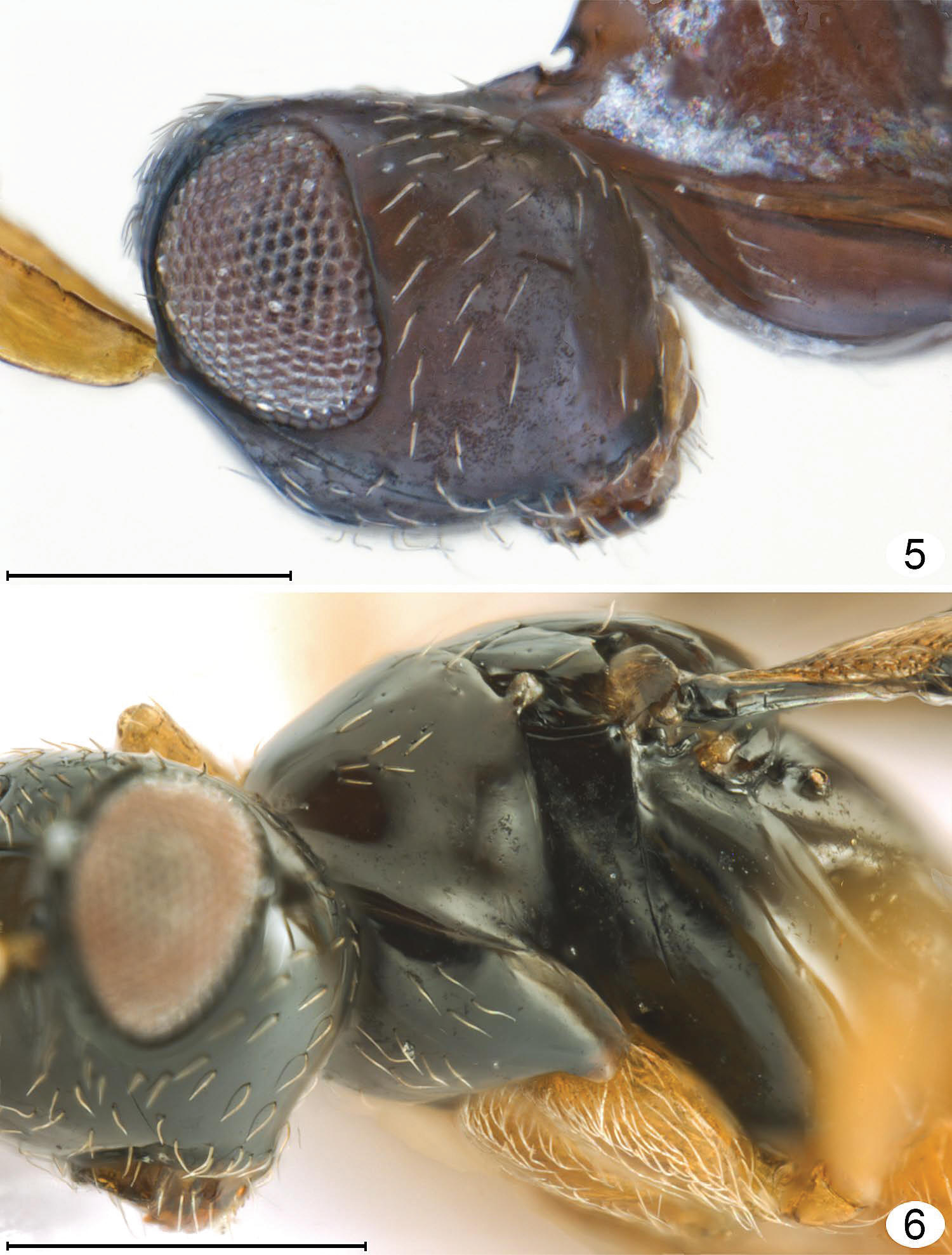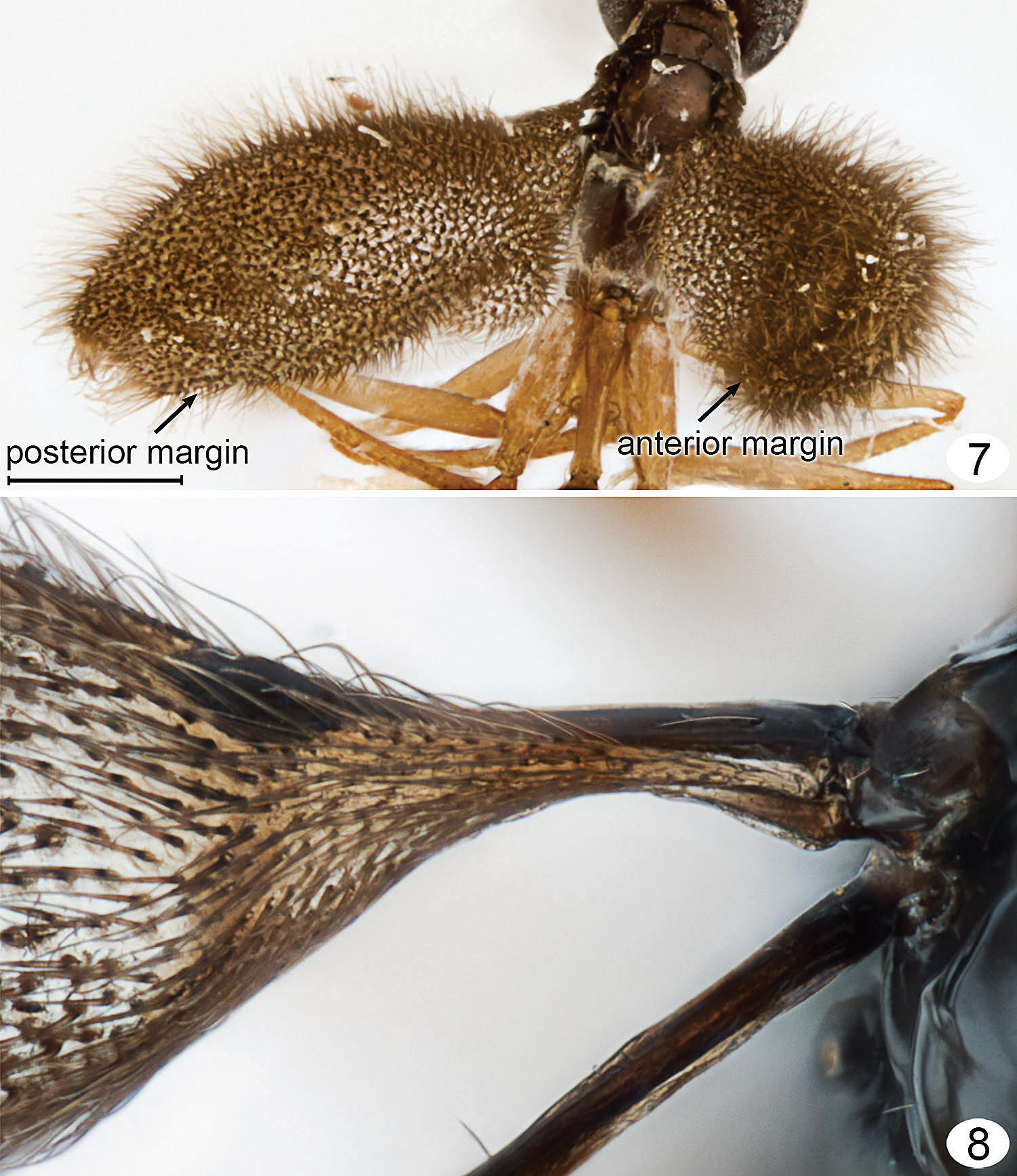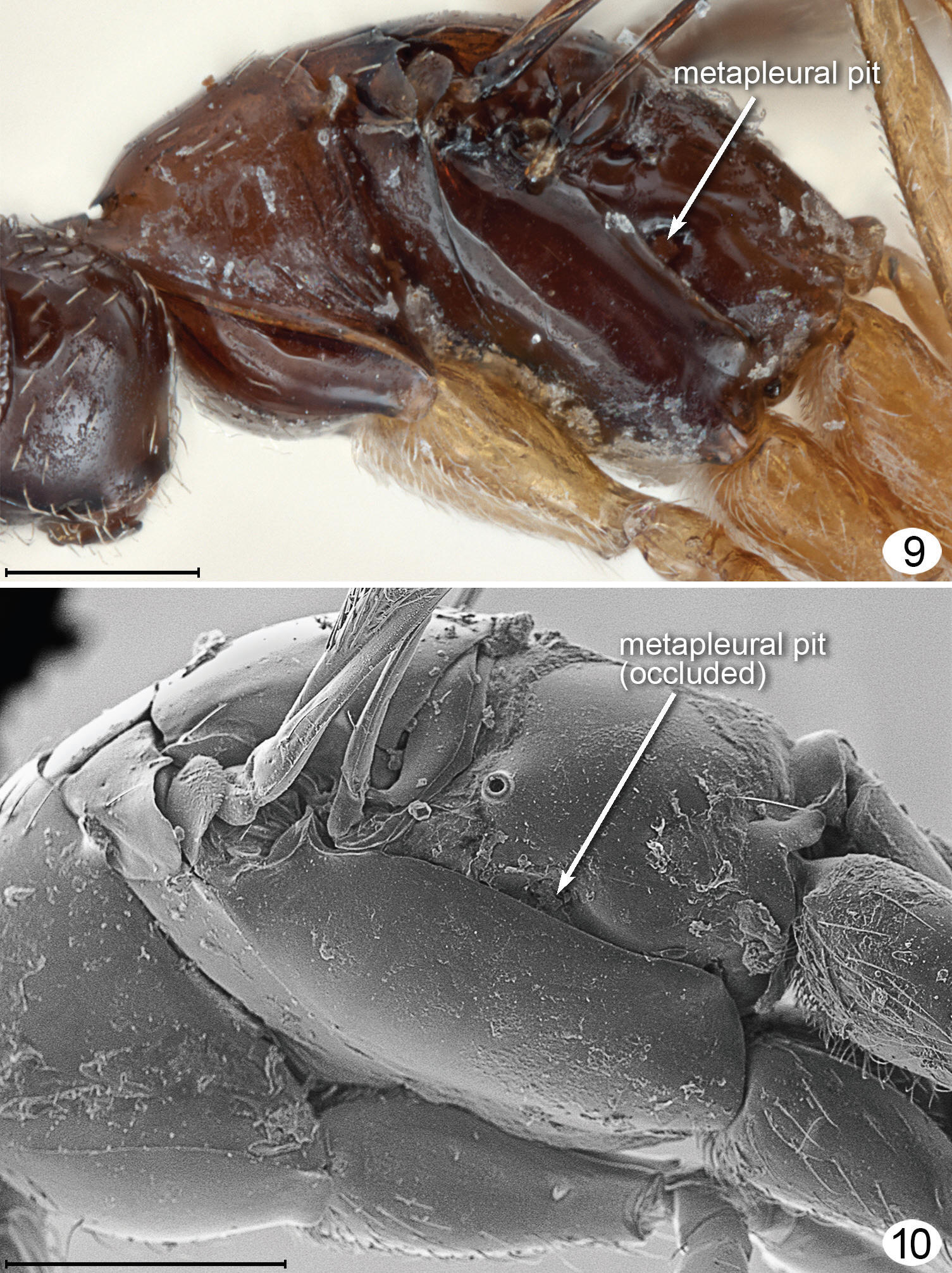 Figures 1-10. Mymarilla wollastoni. 1 female dorsolateral 2 male antennae (pedicel + flagellum). Scale line = 1000 μm. 3 mesosoma, dorsal 4 head and mesosoma, dorsolateral 5 head and prothorax, lateral 6 head and thorax, anterolateral 7 mesosoma, petiole and wings posterodorsal 8 fore and hind wing bases, dorsal 9 mesosoma lateral 10 mesosoma, lateral, SEM. Scale line = 200 μm.
Distribution

St. Helena.

Biology

Unknown.

References

Huber, J.T. 2013. Redescription of Mymarilla Westwood, new synonymies under Cremnomymar Ogloblin (Hymenoptera, Mymaridae) and discussion of unusual wings. ZooKeys 345: 47–72.

doi: 10.3897/zookeys.345.6209

Westwood, J.O. 1879. Descriptions of some minute hymenopterous insects. Transactions of the Linnean Society of London (Zoology) 1(8): 585.

Credits

Photographs © Jennifer Read (Canadian National Collection of Insects). First published by John Huber (2013) in ZooKeys 345: 47–72. doi: 10.3897/zookeys.345.6209, an open access article distributed under the terms of the Creative Commons Attribution License 3.0 (CC-BY), which permits unrestricted use, distribution, and reproduction in any medium, provided the original author and source are credited.

Map Illustration © Simon van Noort (Iziko Museums of South Africa).