Distribution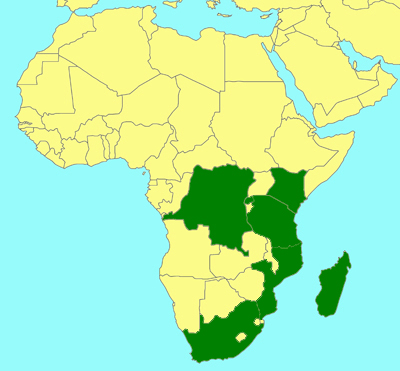 Democratic Republic of Congo, Kenya, Madagascar, Mozambique, Rwanda, South Africa, Tanzania.
Indo-Australian: Australia, China, India, Indonesia, Japan, Malaysia, Papa New Guinea, Philippines, Sri Lanka, Thailand.
Holarctic: Korea, Nepal, Pakistan.
Oceanic: New Caledon, Solomon Islands, Vanuatu Islands.
References
Kriechbaumer, J. 1895. Hymenoptera nova exotica Ichneumonidae e collectione Dr. Rich. Kriegeri. Sitzungsberichte der Naturforschenden Gesellschaft zu Leipzig. 1893/4:124-136.
Morley, C. 1916. On some South African Ichneumonidae in the collection of the South African Museum. Annals of the South African Museum. 15:353-400.