Distribution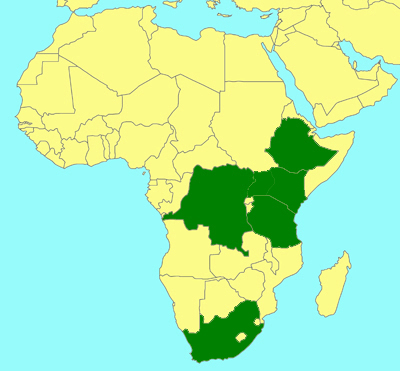 Democratic Republic of Congo, Ethiopia, Kenya, South Africa, Tanzania, Uganda.
Nearctic: USA.
Neotropical: Argentina, Bolivia, Brazil, Colombia, Costa Rica, Cuba, Ecuador, Guadeloupe, Gautemala, Guyana, Honduras, Nicaragua, Panama, Peru, Puerto Rico, Trinidad, Uruguay, Venezuela.
Biology
Hosts: Agyrostagma niobe (Lymantriidae), Belvosia sp. (Tachinidae), Eunica monima modesta (Nymphalidae), Euprocrotis terminalis (Lymantriidae), Phakellura hyalinata (Pyralidae), Syssphinx molina (Saturniidae), Trichoplusia orchalcea (Noctuidae), Tromatobia rufopectus (Ichneumonidae), Zonopimpla carolinae (Ichneumonidae).
References
Benoit, P.L.G. 1952. Notes Ichneumonologiques Africaines II. Revue de Zoologie et de Botanique Africaines 46: 51-59.
Cresson, E.T. 1874. Descriptions of Mexican Ichneumonidae. Proceedings of the Academy of Natural Sciences of Philadelphia. 1873:374-413.
Krieger, R. 1899. Über einige mit Pimpla verwandte Ichneumonidengattungen. Sitzungsberichte der Naturforschenden Gesellschaft zu Leipzig. 1897/98: 47-124.