Distribution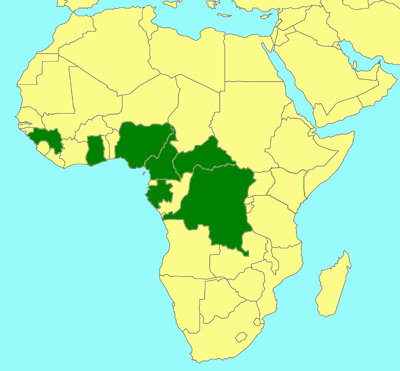 Cameroon, Central African Republic, Democratic Republic of Congo, Gabon, Ghana, Guinea, Nigeria. Also Neotropical region.
Reference
Ashmead, W. H. 1893. A monograph of the North American Proctotrypidae. Bull. U. S. Nat, Mus.45. 472 pp.
Chen H-y, Talamas EJ, Valerio AA, Masner L, Johnson NF 2018. Revision of the world species of the genus Chromoteleia Ashmead (Hymenoptera, Platygastridae, Scelioninae). ZooKeys 778: 1-95. https://doi.org/10.3897/zookeys.778.25775
Risbec, J. 1950. Contribution à l'étude des Proctotrupidae (Serphiidae). Pages 511–639 in
Risbec J. Travaux du Laboratoire d'Entomologie du Secteur Soudanis de Recherches
Agronomiques. Gouvernement Général de l'Afrique Occidentale Française, Paris, 639 pp.