Distribution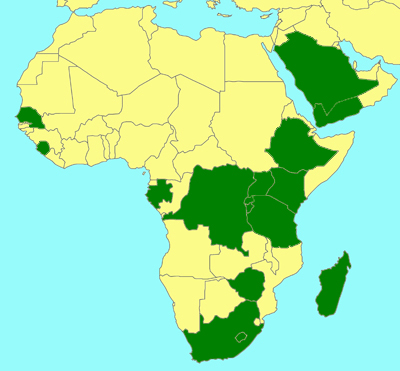 Burundi, Democratic Republic of Congo, Ethiopia, Gabon, Kenya, Lesotho, Madagascar, Mauritius, Rwanda, Saudi Arabia, Senegal, Sierra Leone, South Africa, Tanzania, Uganda, Yemen, Zimbabwe. Also Australasian, Oriental, Palaearctic regions.
References
Gadallah N.S., Soliman A.M., Rousse P. & Al Dhafer H.M. 2017. The genus Enicospilus Stephens, 1835 (Hymenoptera, Ichneumonidae, Ophioninae) in Saudi Arabia, with twelve new species records and the description of five new species. European Journal of Taxonomy 365: 1–69. https://doi.org/10.5852/ejt.2017.365
Thunberg, C.P. 1822. Ichneumonidea, Insecta Hymenoptera illustrata. Mémoires de l'Académie Imperiale des Sciences de Saint Petersbourg 8: 249-281.