Distribution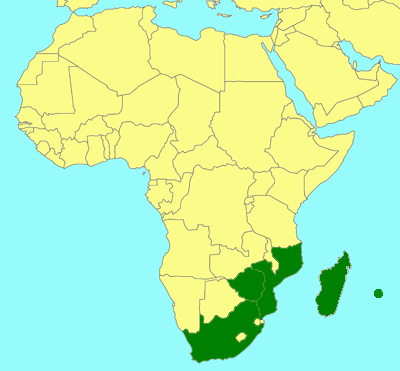 Madagascar, Mozambique, Reunion, South Africa, Zimbabwe.
References
Rousse, P. & Villemant, C. 2012. Ichneumons in Reunion Island: a catalogue of the local Ichneumonidae (Hymenoptera) species, including 15 new taxa and a key to species. Zootaxa 3278: 1–57.
Rousse, P., Villemant, C. & Seyrig, A. 2011. Ichneumonid wasps from Madagascar. 5. Ichneumonidae Cremastinae. Zootaxa, 3118, 1-30.
Tosquinet, J. 1896. Contributions à la faune entomologique de l'Afrique. Ichneumonides. Mémoires de la Société Entomologique de Belgique 5: 1-430.