Distribution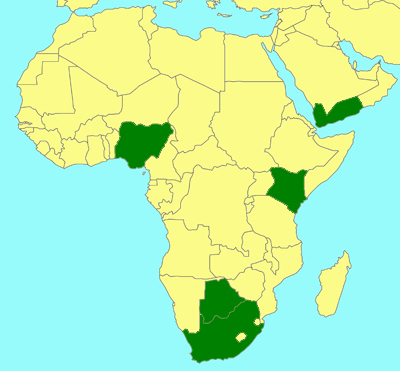 Botswana, Kenya, Ivory Coast, South Africa, Yemen.
Also Palaearctic region: Israel
References
Brues, C.T. 1907. New chalcid-flies from Cape Colony. Bulletin of the Wisconsin Natural History Society 5(1):46-53.
Gibson, G.A.P. 2003, Phylogenetics and classification of Cleonyminae (Hymenoptera: Chalcidoidea: Pteromalidae). Memoirs on Entomology, International 16: 1-339.
Walker, F. 1872. Part V. Encyrtidae, Myinidae, Eupelmidae, Cleonymidae, Spalangidae and Pirenidae. Notes on Chalcidiae pp.87 E.W. Janson, London.